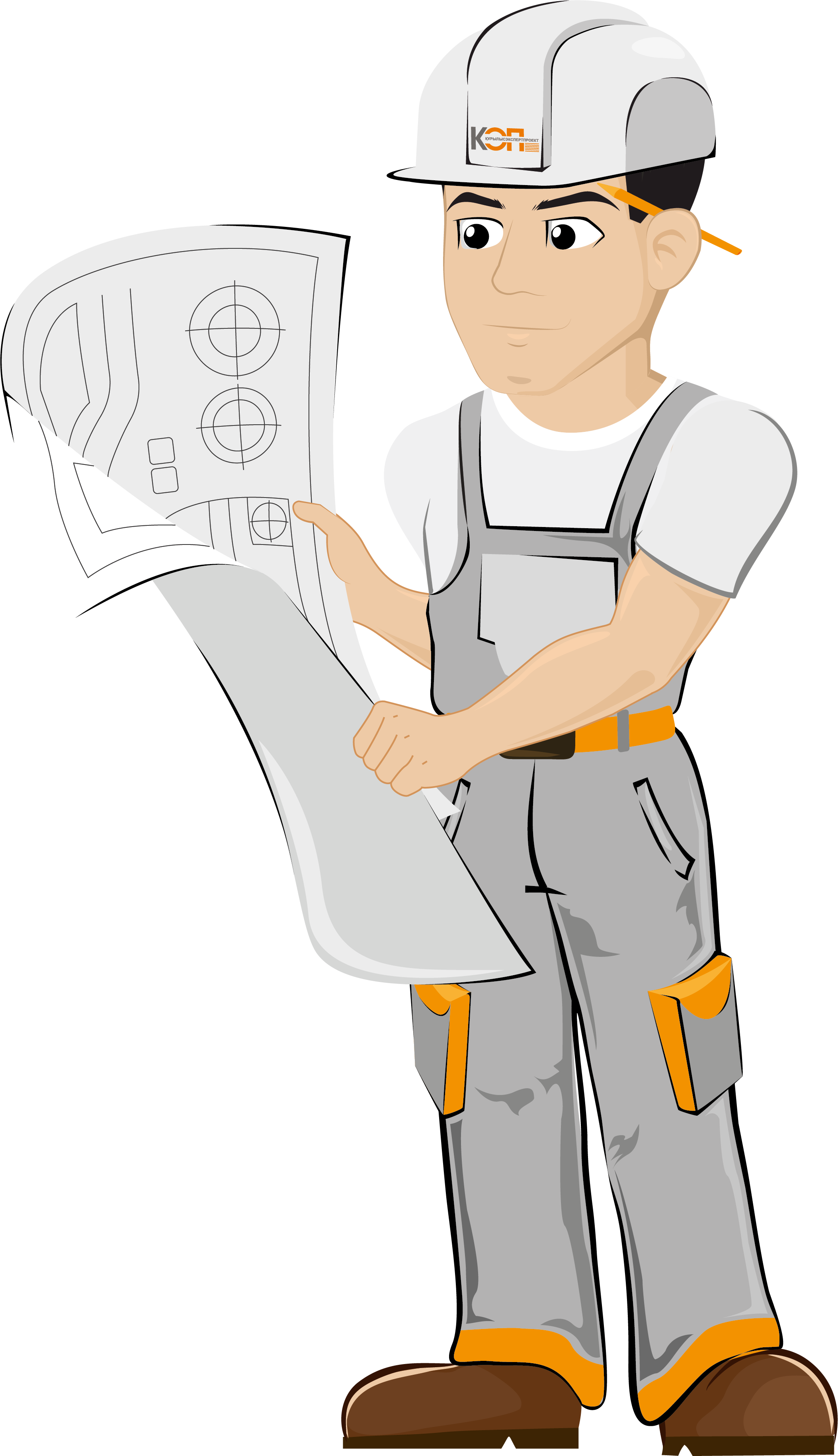 Engineering supervision in the construction is performed by specially trained experts in order to comply with all provisions of the engineering and technical regulations and safety rules. In particular, we take over the control of the use of materials and technologies, the stages and timing of work, and the overall work process quality.
Our company staff possesses practical experience and competence extending to all construction areas. Our experts participate in the construction control process to exclude errors generating from contractor's unauthorized deviations from the design, violations of construction technology, construction materials replacement with cheaper ones, etc. During the course of construction, our experts report to the customer on the actual results and work timeframes providing a list of identified flaws and professional recommendations for their elimination on a regular basis.
Examination of the work estimate by an engineering supervision expert helps ensure that it is absolutely "transparent" and extremely clear for the customer in order to avoid unintended and additional work that entails an increase in the cost estimate.
We organize an engineering supervision in such a way that the customer is guaranteed to receive the following:
professional technical quality control at all stages of general construction, installation and finishing works;
our personal participation in acceptance of intermediate and final stages of construction and installation works;
technological risks minimization and structural faults prevention;
control of ongoing construction and installation works compliance with all the SNiP requirements, the electrical installation work rules, general safety and fire safety rules;
control over the timing of construction and installation works in accordance with the schedule in order to complete the construction in time;
minimization of over-standard and avoidance of unjustified expenses during construction, and, consequently, the customer's total investment costs compliance with the planned budget;
our personal participation in the completed object delivery in accordance with the current Republic of Kazakhstan legislation.