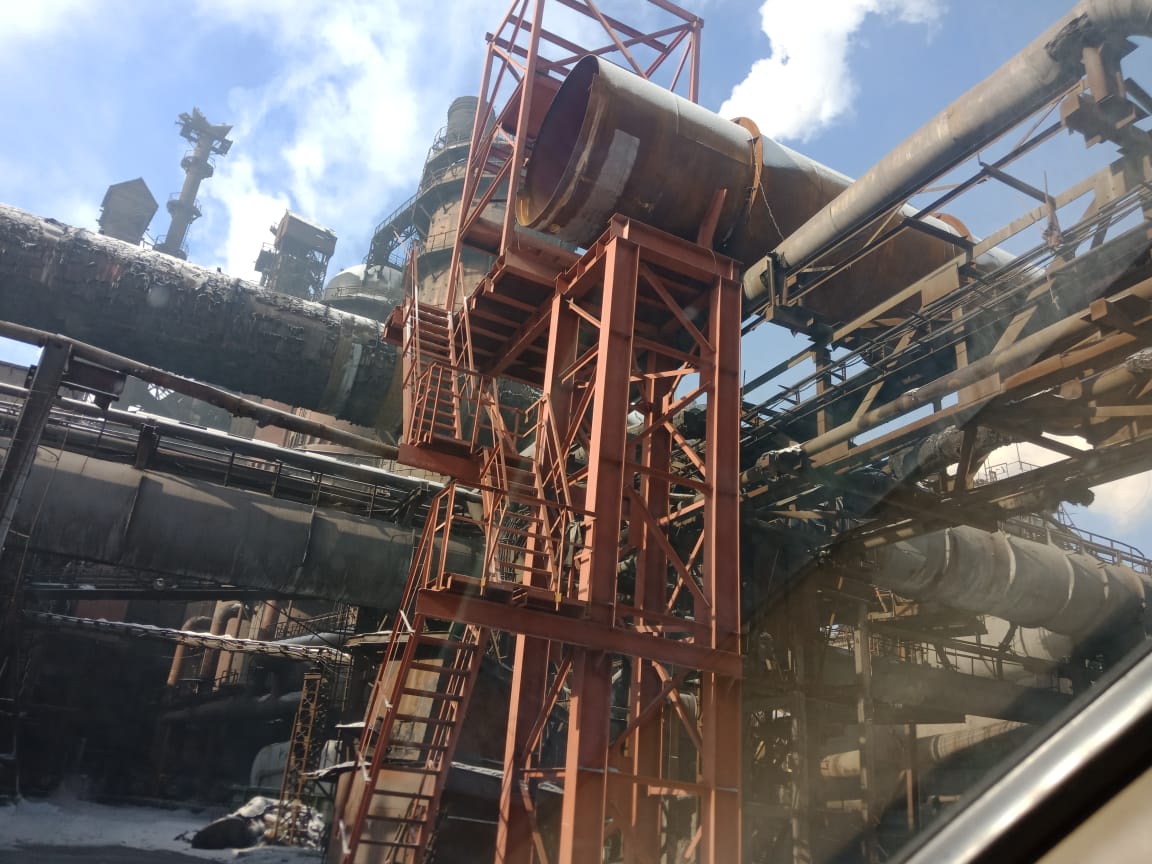 Name of the object: «Gas shop. Diameter 3020 mm plantwide blast furnace gas collector».
Stage: Detailed design.
Goals and objectives: This collector required reconstruction due to its deterioration and emergency state of the existing blast furnace gas pipeline. Furthermore, construction of a new collector was provided for without stopping the existing collector. As part of a detailed design development, geodetic works were performed on a large «ArcelorMittal Temirtau» JSC territory to select the pipeline route considering a large number of buildings and structures, above and underground communications, and the complete absence of a geodetic field compilation survey. These works were performed using the instrumental method of electronic tacheometry and ground-based laser scanning in the «ArcelorMittal Temirtau» JSC metallurgical plant's system of coordinates and heights. After survey, vector plans haven been drawn up and a new corridor has been selected. As a result of the works performed, a new gas pipeline routing laid along the existing plant-wide collector across the road (along Domennaya Street) on separate supports has been determined and agreed upon. The mark of the laying is approximately 15 m.
Customer: «ArcelorMittal Temirtau» JSC.