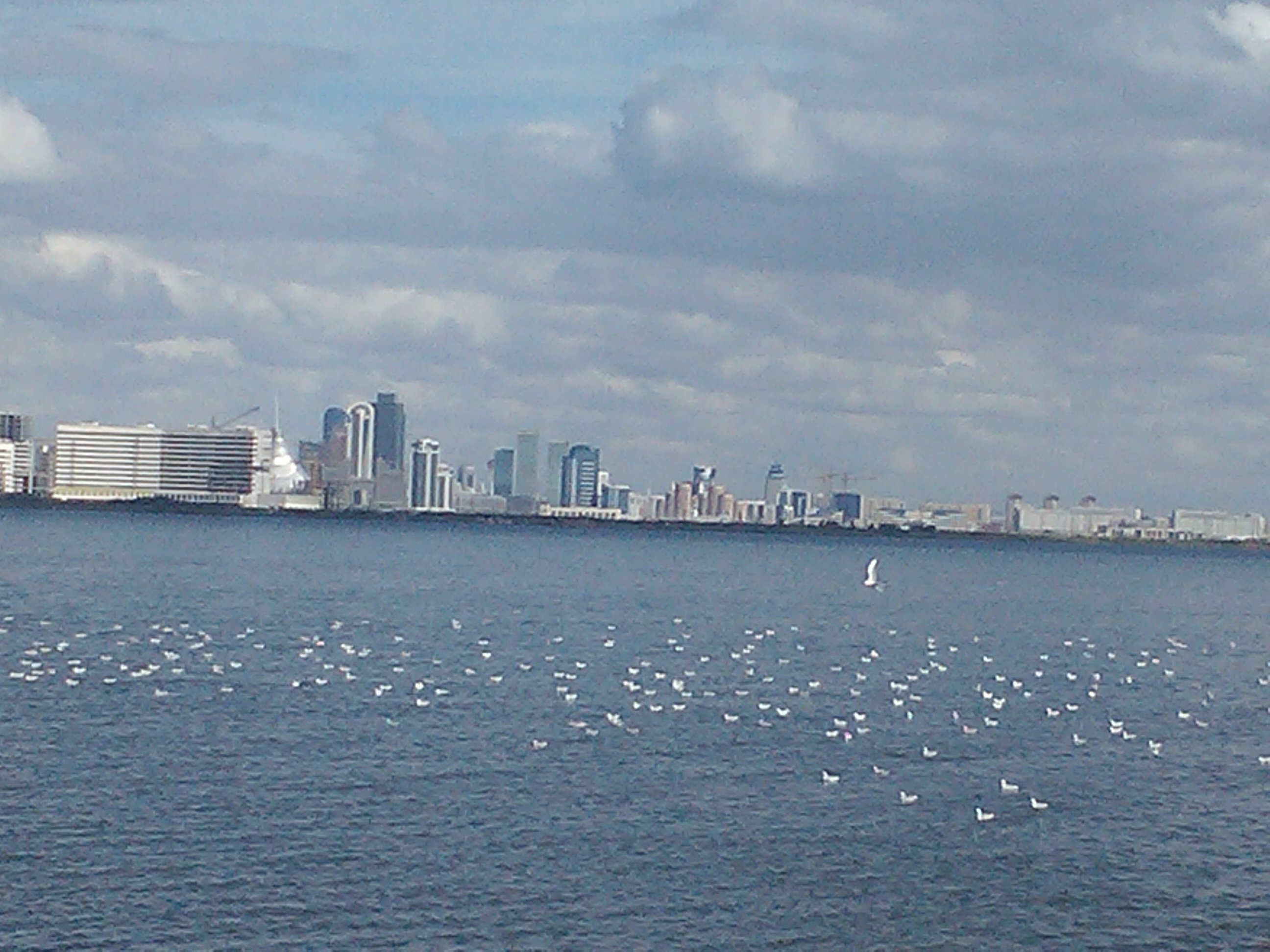 Name of the object: «Astana city Taldykol sewage pond elimination and reclamation».
Stage: Detailed design.
Goals and objectives: The overall goal of eliminating the Taldykol sewage pond was to establish favorable geo-ecologic environment in the western part of Astana's left bank area. Natural lakes Big Taldykol and Ulmes are to be re-created in the reclamated area concurrently making way to establish a recreation zone.
Both Taldykol sewage pond elimination and reclamation were made possible by prior reconstruction of the existing Astana city waste water treatment facilities (136,000 m³ per day), ceasing to discharge sewage from the plant into the pond, and building all required structures. These measures have allowed bringing the sewage treatment to the rates answering to the specifications of sewage discharged into the Yesil river.
As part of a given project, the following works have been performed:
removal of 2,300,000 m³ of sludge deposit using the hydromechanization means (a dredge) and its subsequent transfer via floating discharge piping into compacting sediment basin;
pumping the compacted sludge from the sediment basin into geotextile containers and subsequent adding the required chemicals to eliminate objectionable odor and polluting emissions;
dehydration of sludge deposit in 960 geotextile containers for a period of 2 full seasons. A geotextile container is a 60x14 m bag made of high-duty filtering fabric. Sludge deposit dehydrated in geotextile containers are subject to reclamation as a fertile ground in a volume of 661,000 m³;
bottom deepening in notable areas of the recreated lake Big Taldykol to exclude overgrowing of the water area;
reclamation of the soil dehydrated as a result of a sludge deposit removal, bottom deepening and natural processes of evaporation after ceasing the waste water discharge.
As a result of elimination of sewage pond with a water area of 1580 m², by October 2017, the recreated Big Taldykol lake water area has amounted to 500 ha at the water surface's absolute height of 343,88 BS.
Following the reclamation, sewage pond area will be prepared for the development and realization of a landscape and architectural design. Preparation of the soil for planting the trees and shrubbery, landscape gardening of medium and small forms of area, species composition selection and planting are within the scope of the reclamated area landscape and architectural design.
Customer: SD «Department of energetics and communal services of Astana.»